Rouse Proto BISSMAN
Nice turquoise paint job on a wood top.
Dooling 7 fin ser # 4886. Very well machined and assembled car. Craftsmanship extends through to the body tabs and brass inserts, shut-off, wiring.
Overall very clean and has an excellent period patina.
(Collector note, this car is an early Bissman 1234 car, these cars were misidentified for some time as Rouse cars, until Don Rouse was located and verified that it was not of his design.)
Reference to Bissman in the Ames book, page 76 describing the 1234 cars....
The 1234s were commissioned by Billy Bissman, an affluent retiree from Mansfeiled Ohio. They were built by the McCormick brothers in Akron Ohio. George McCormick was a corporate machine shop teacher, and his brother was a pattern maker. George would have his students rough finish parts as class assignments, and then he would take thenm home for finish work. There were three versions of the car, and the brothers only built around 15 themsleves. As many as three hundred other cars were sold, but they usually lacked the quaility of assembly and machining of the first few. (From Ames book article written by John Sanderson)
See also: Elton Winchell car, Cliff Fox car (The 1234 cars were described as improved versions of the Fox cars that were developed by Cliff Fox of Oakland, California.) (ibid AMES)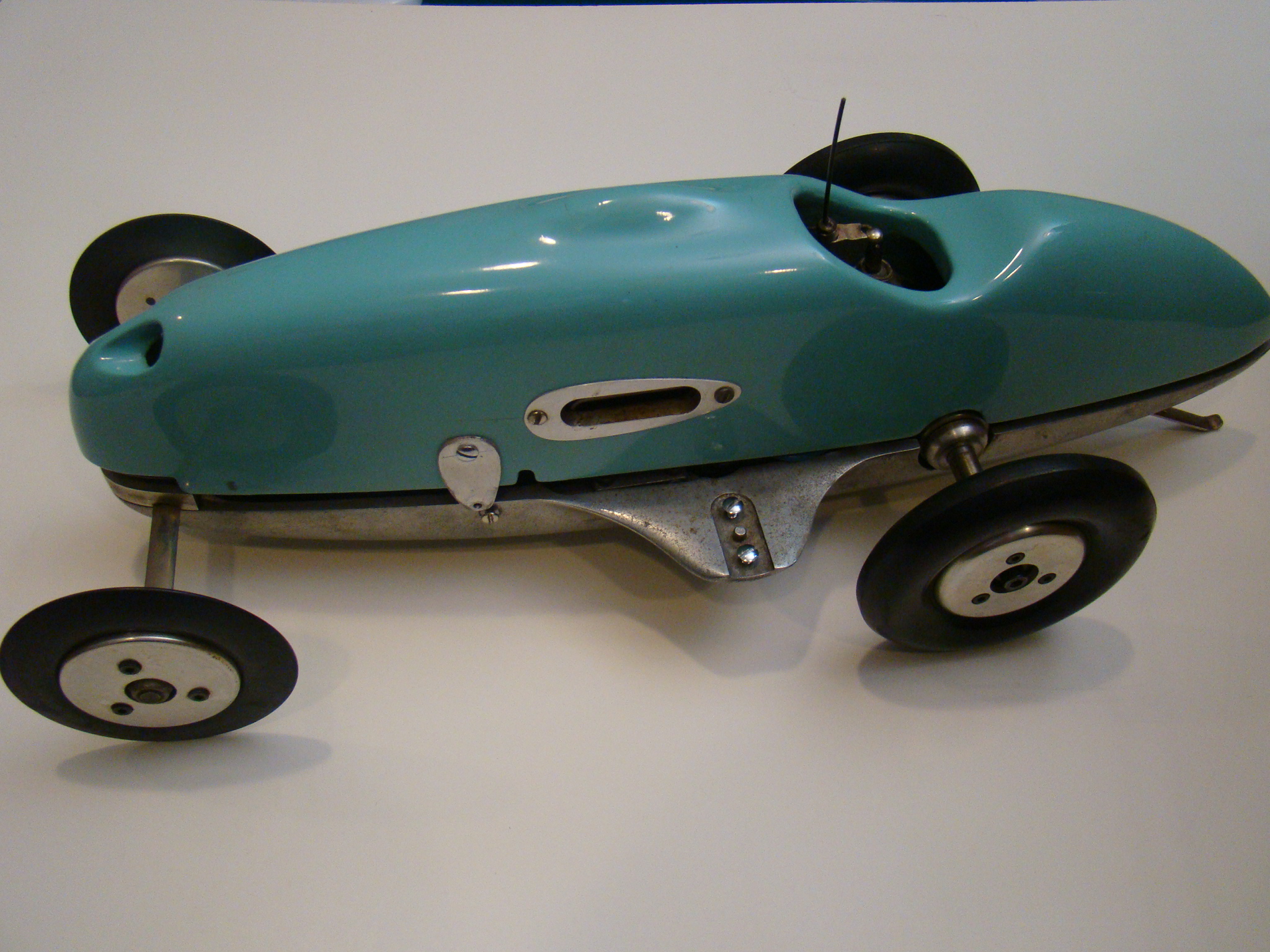 (from left to right: Winchell, Bissman, Fox)