Graphite Chassis with MIP Trailing Arm set up
Nov 2008
This build uses a graphite chassis (compcraft?) that I had in my spare parts bin. I preferred to use this chassis rather than a tub as I did not want to cut the access slots as called for into a new tub, (but which probably would have been the right thing to do if I was intent on breaking open a new in pack MIP IRS-10 Trailing Arm set up....
The bulkhead is also a nip vintage AE spare part, it required a little trimming, but less trimming than the MIP instructions indicated...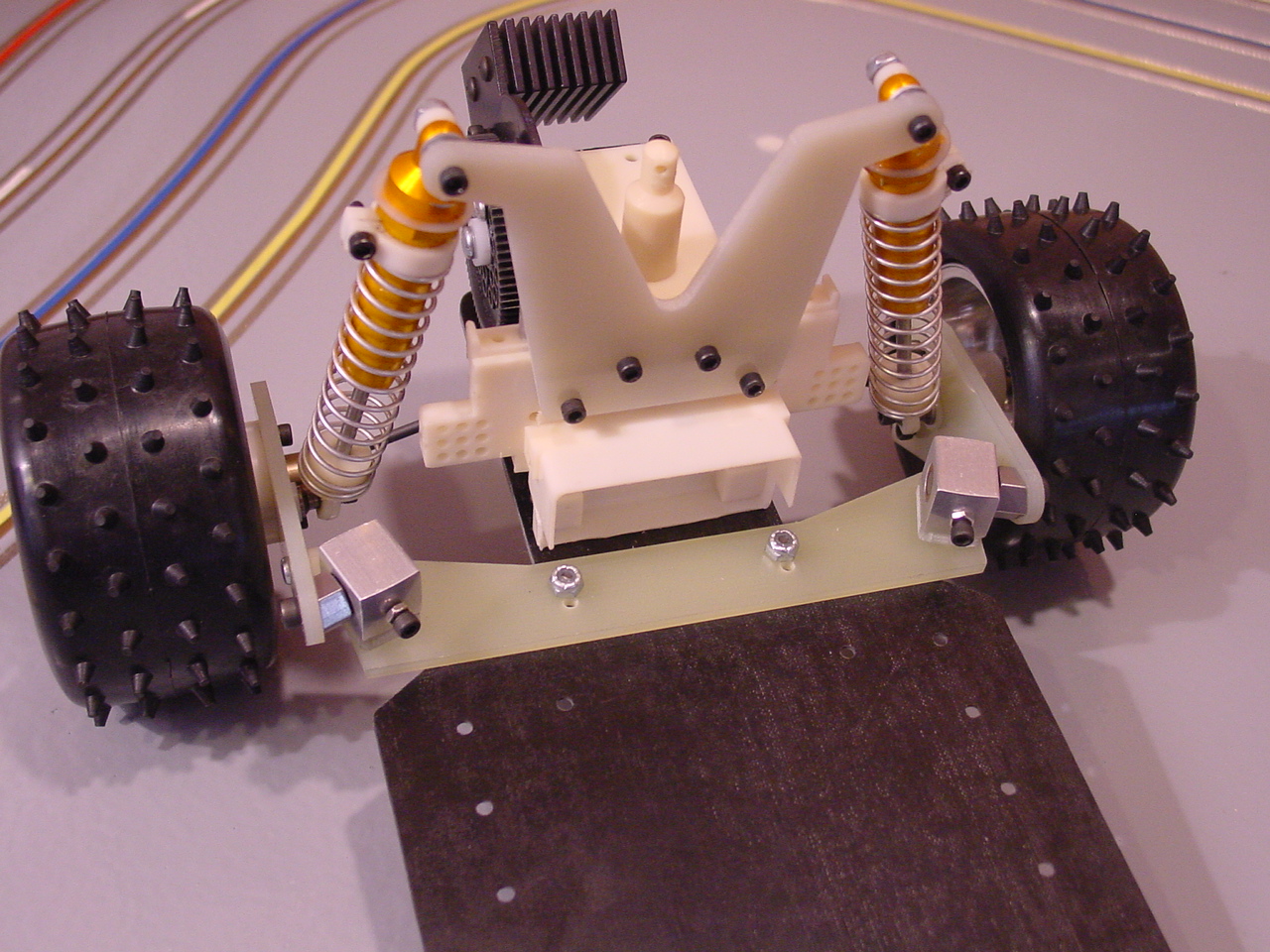 The MIP set up is a clever design but the instructions are light with regards to getting just the right angles on the swivel blocks.
Trial and error...
You see here what was a NIP SP-1 MIP transmission with a LITESINK motor plate...
This is actually an SP-1 plus transmission, the plus I allowing for a "clutched" slipper shaft...
This is using a stock top shaft instead...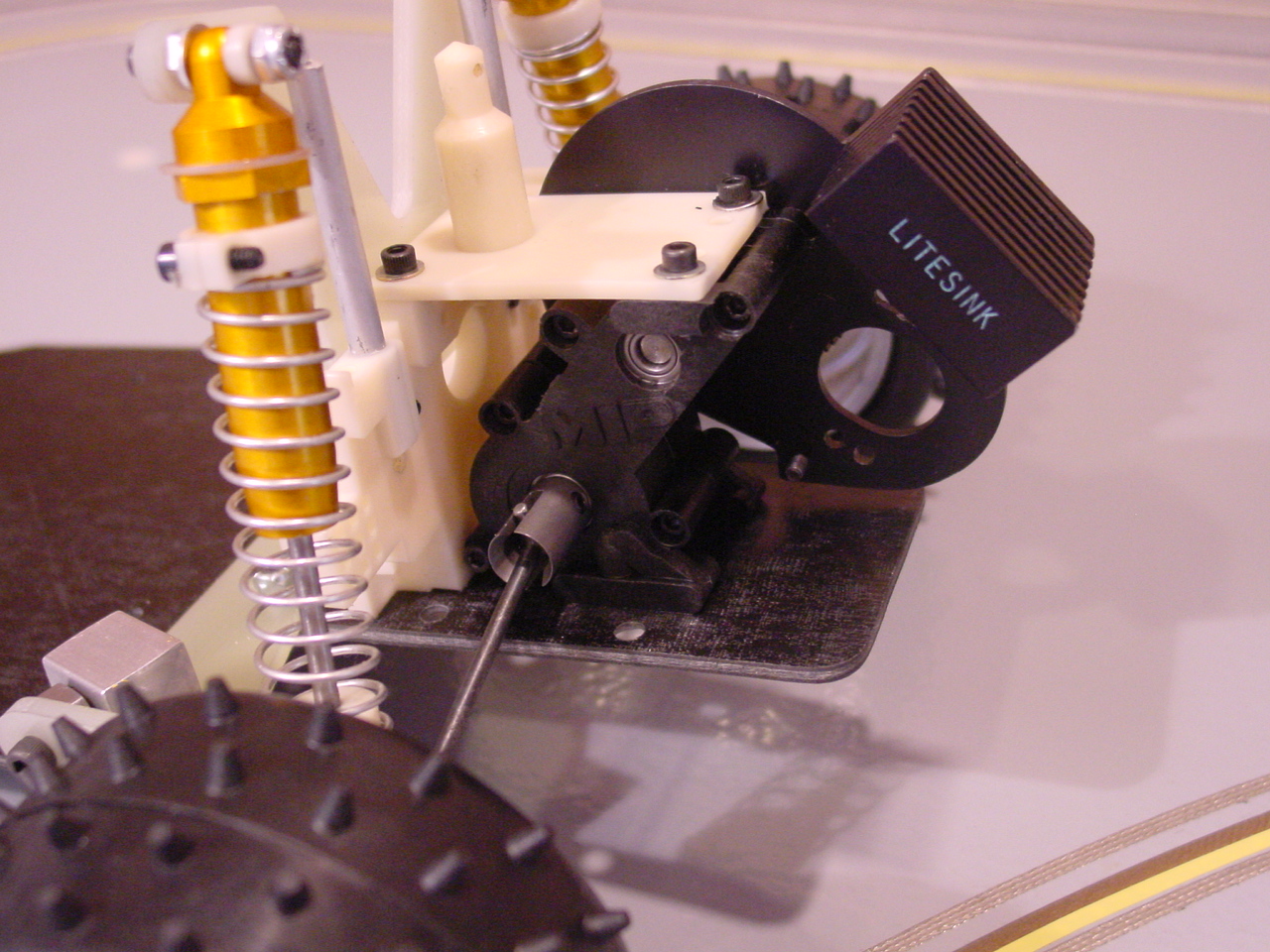 Vintage Aluminum (See's?) "directional spokes" wheels with JG knockoff nuts front and rear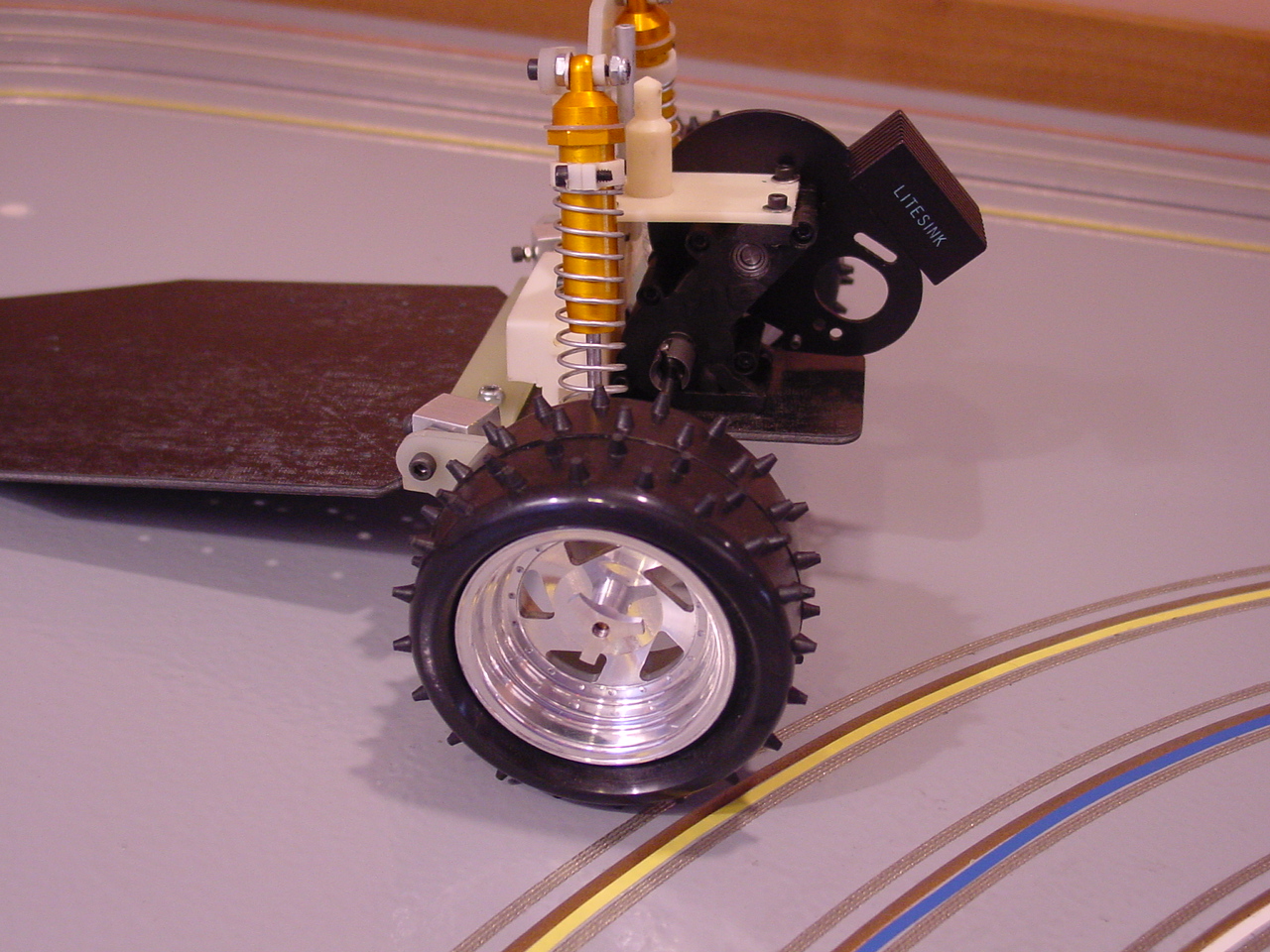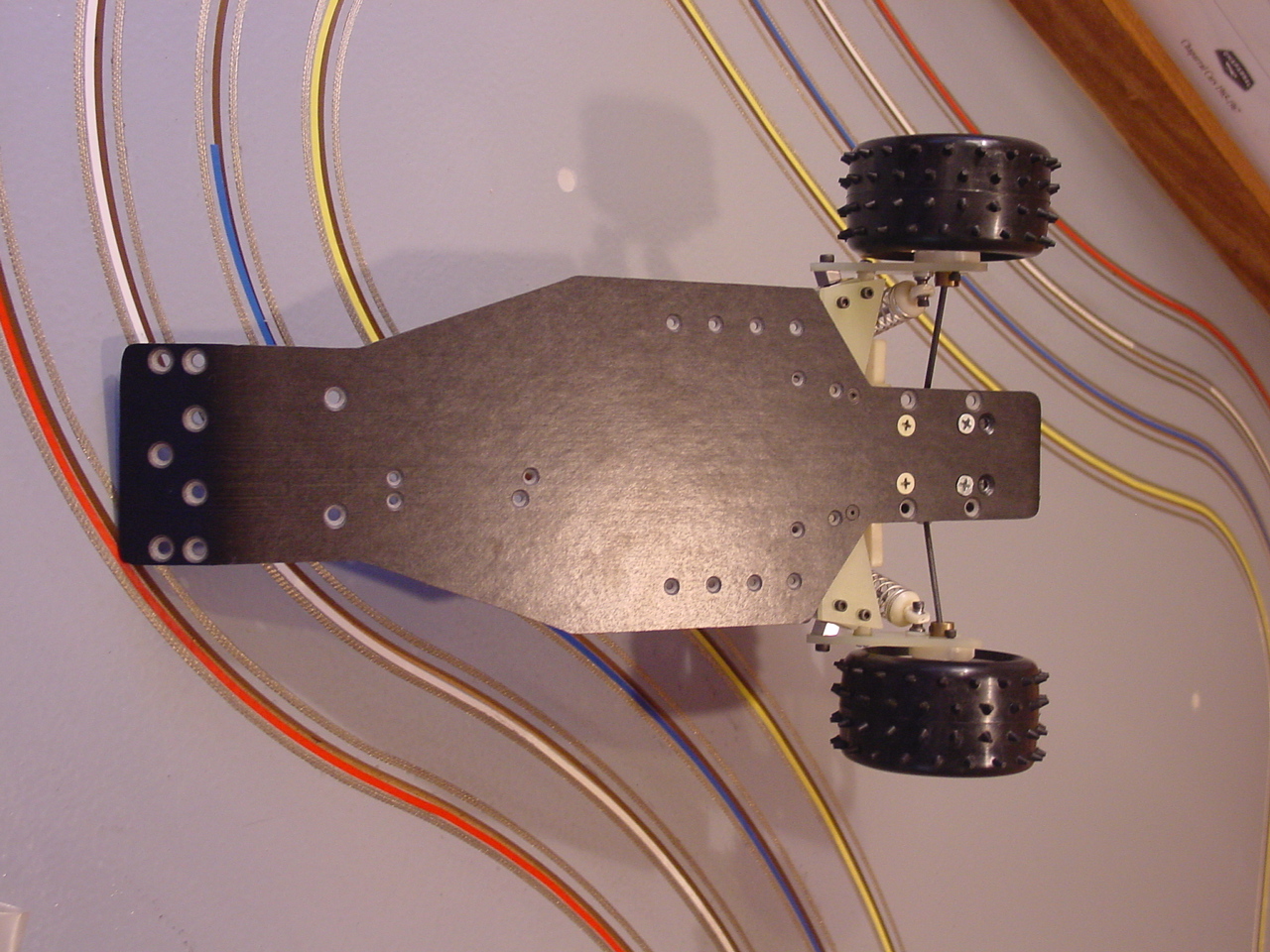 December 2015 restart....progress:


Losi-RCPS aluminum steering crank


2015: have upgraded front bulhead to a black Andy's version, swapped from tires for a narrower diam which look much better, added a servo, a Puretech battery strap, and a Spektrum rcvr so I can run it a little. Added a RevTech motor, used a repro Bolink Funnco 2 seater body I had painted in 2006 and thats how she sits for now
Jan 2016