Curley Comparison
Mag frame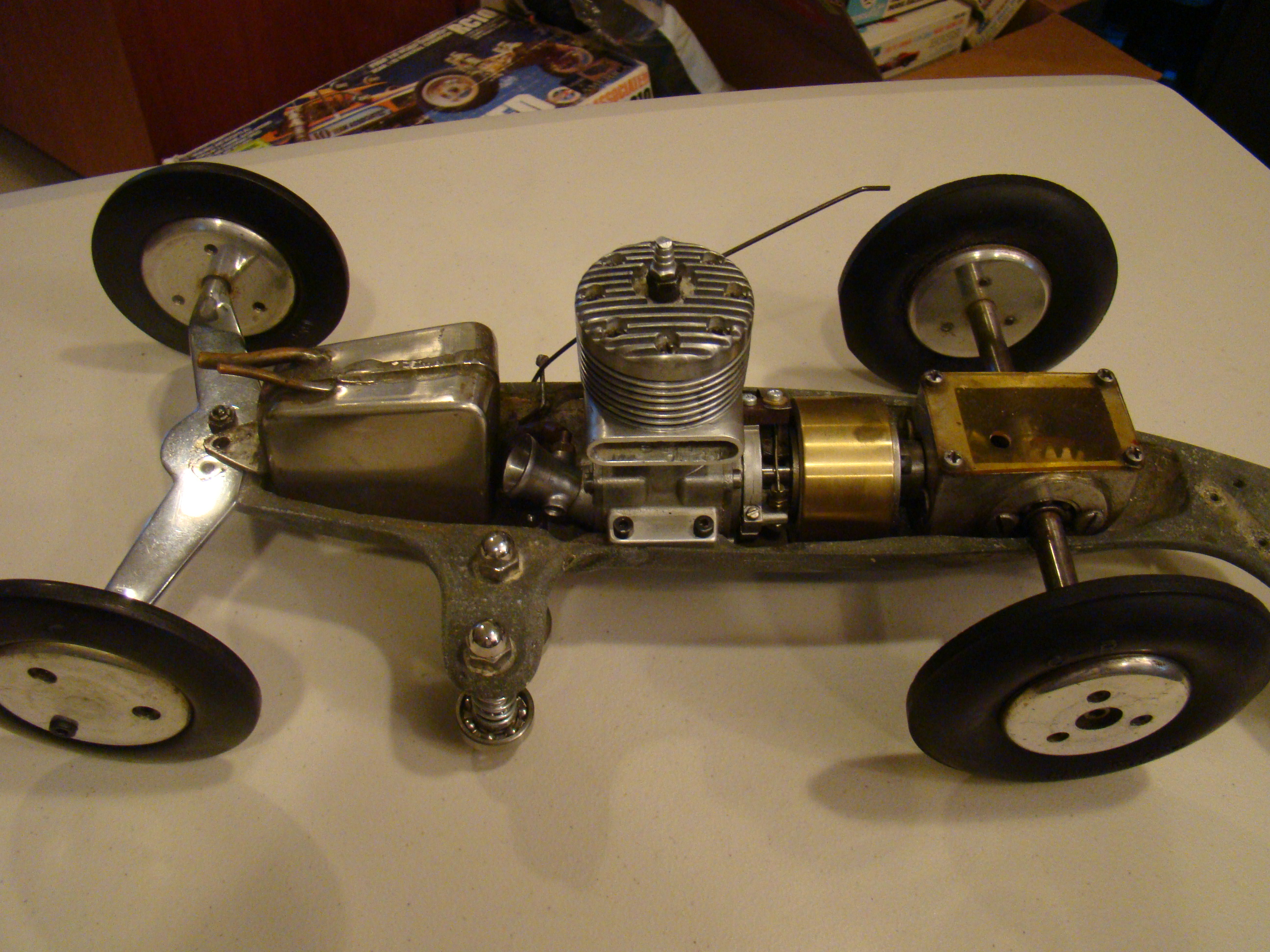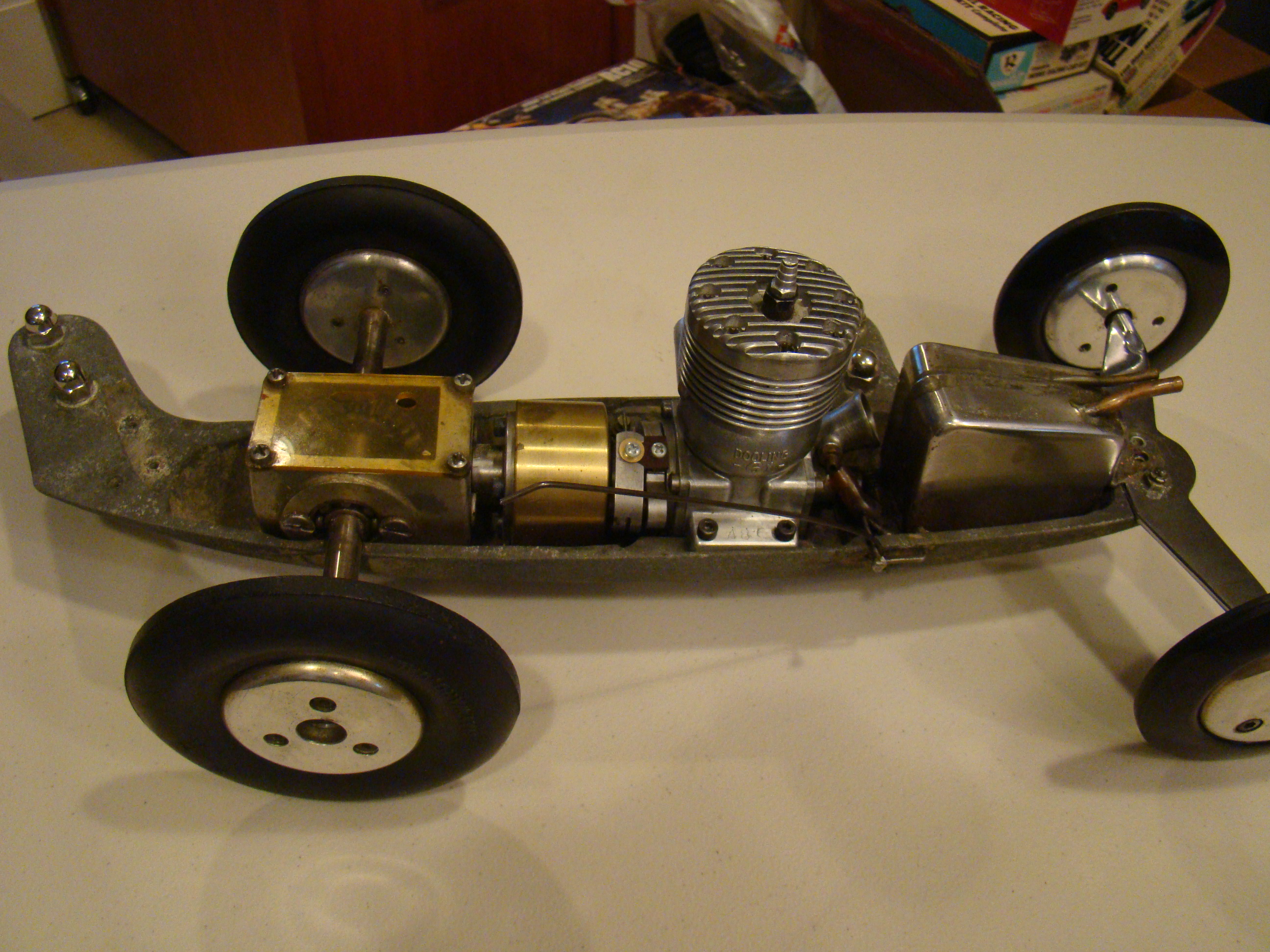 Broken and repaired magnesium frame. Repair where engine mounts right behind front rail extension on frame. Dooling 7 fin w serial number 486X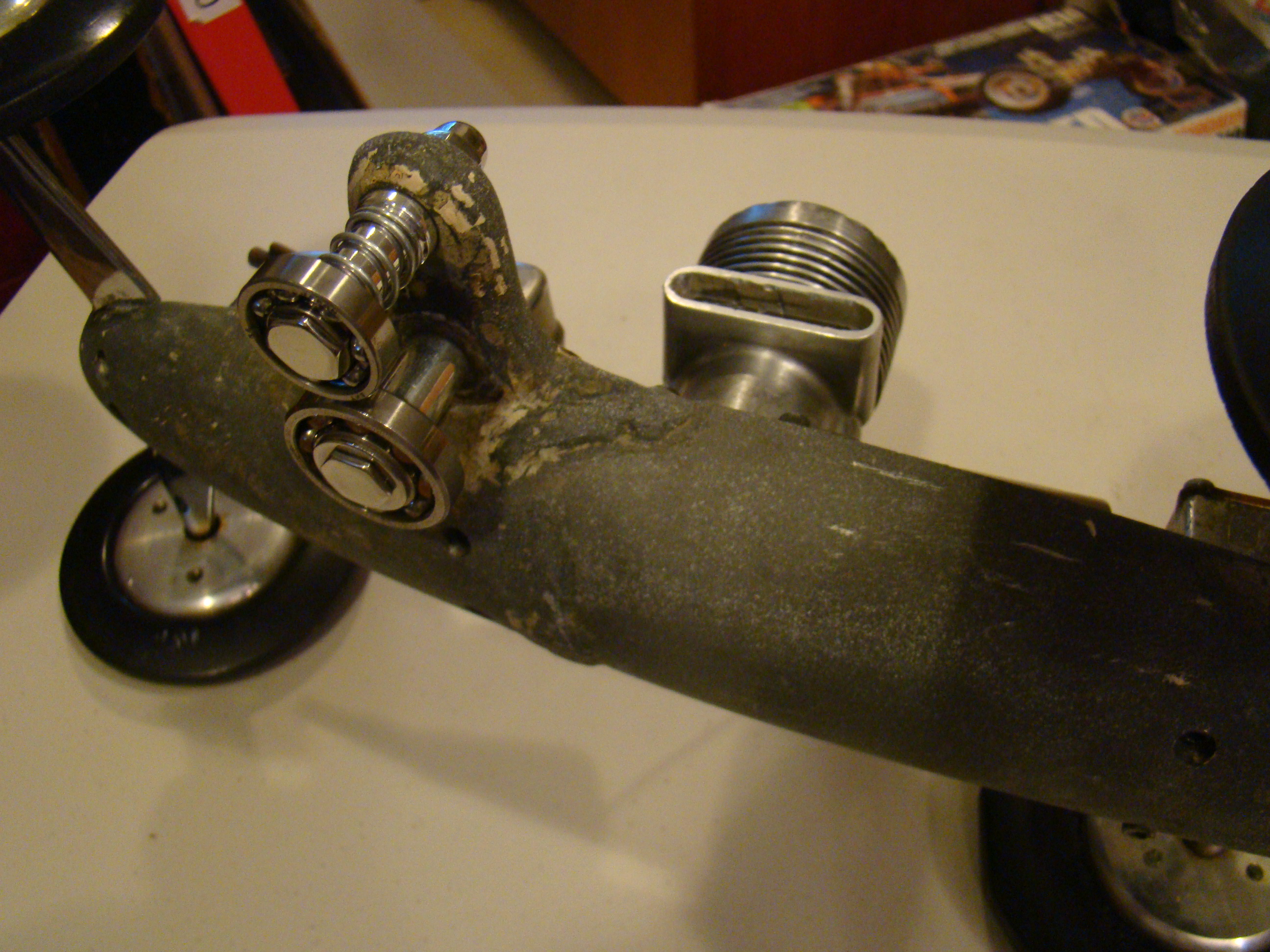 Two side by side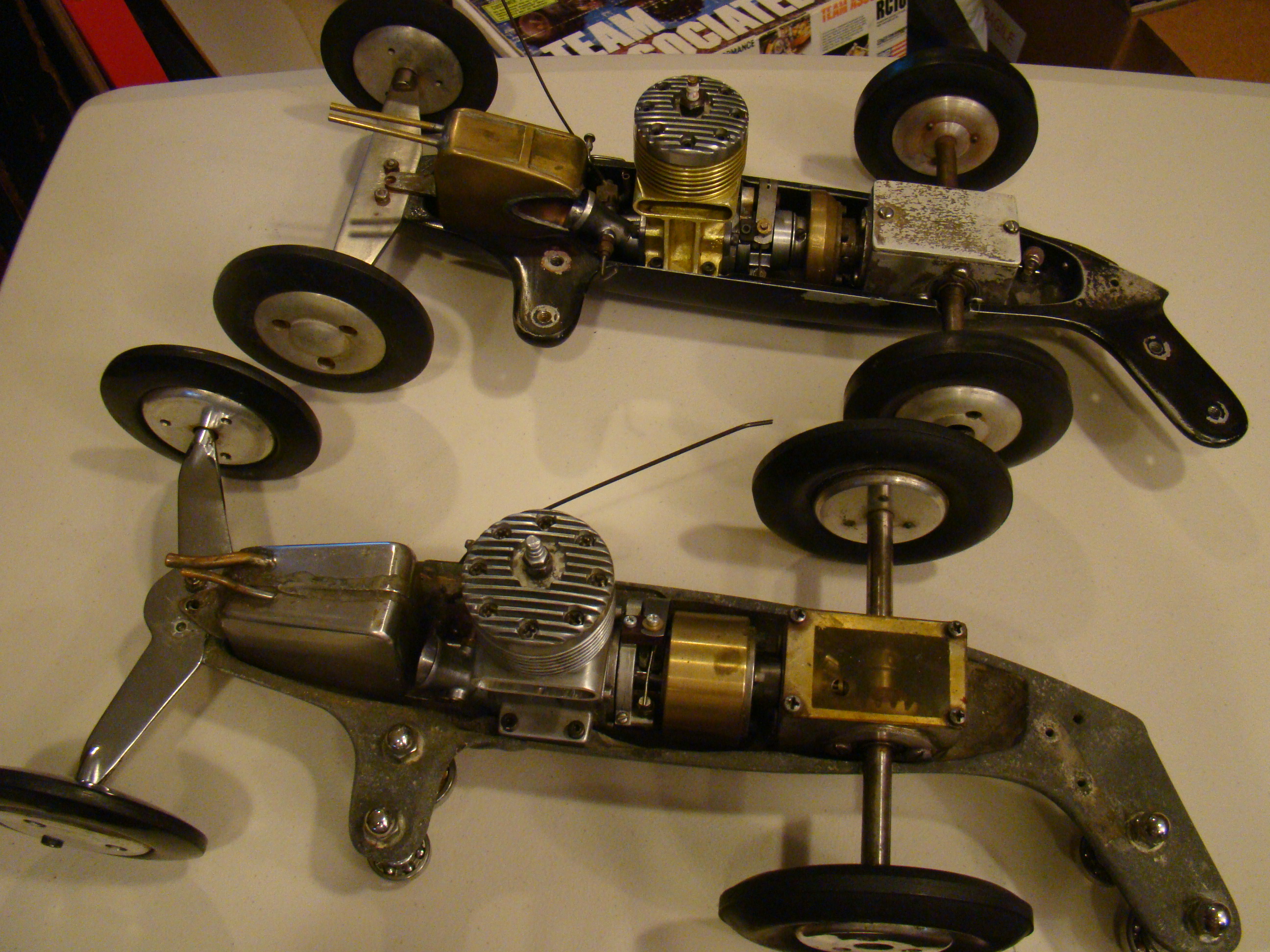 Green/Black with YJ (black pan)
The Curley was raced by L. Walters; he was a big timer with lots of hot cars. The YJ is in pristine condition. The Car has a light weight very nice wood top with vent and exhaust, was painted red on the rail track, then black & red for the cable, then the current color, green and black. Very trick fuel tank (ILG style) Walters is listed in the Rail and Cable and "Talk of The Curley".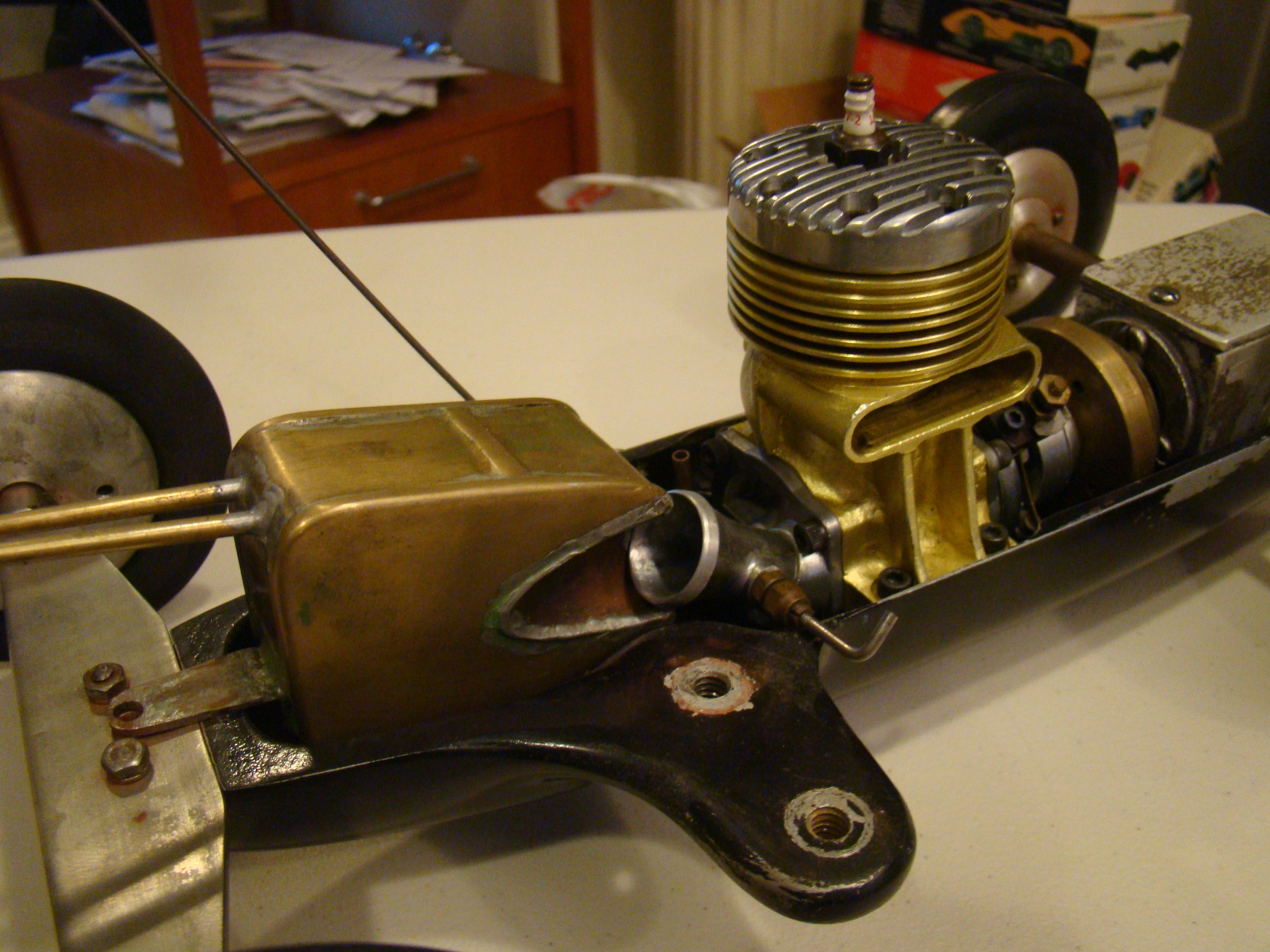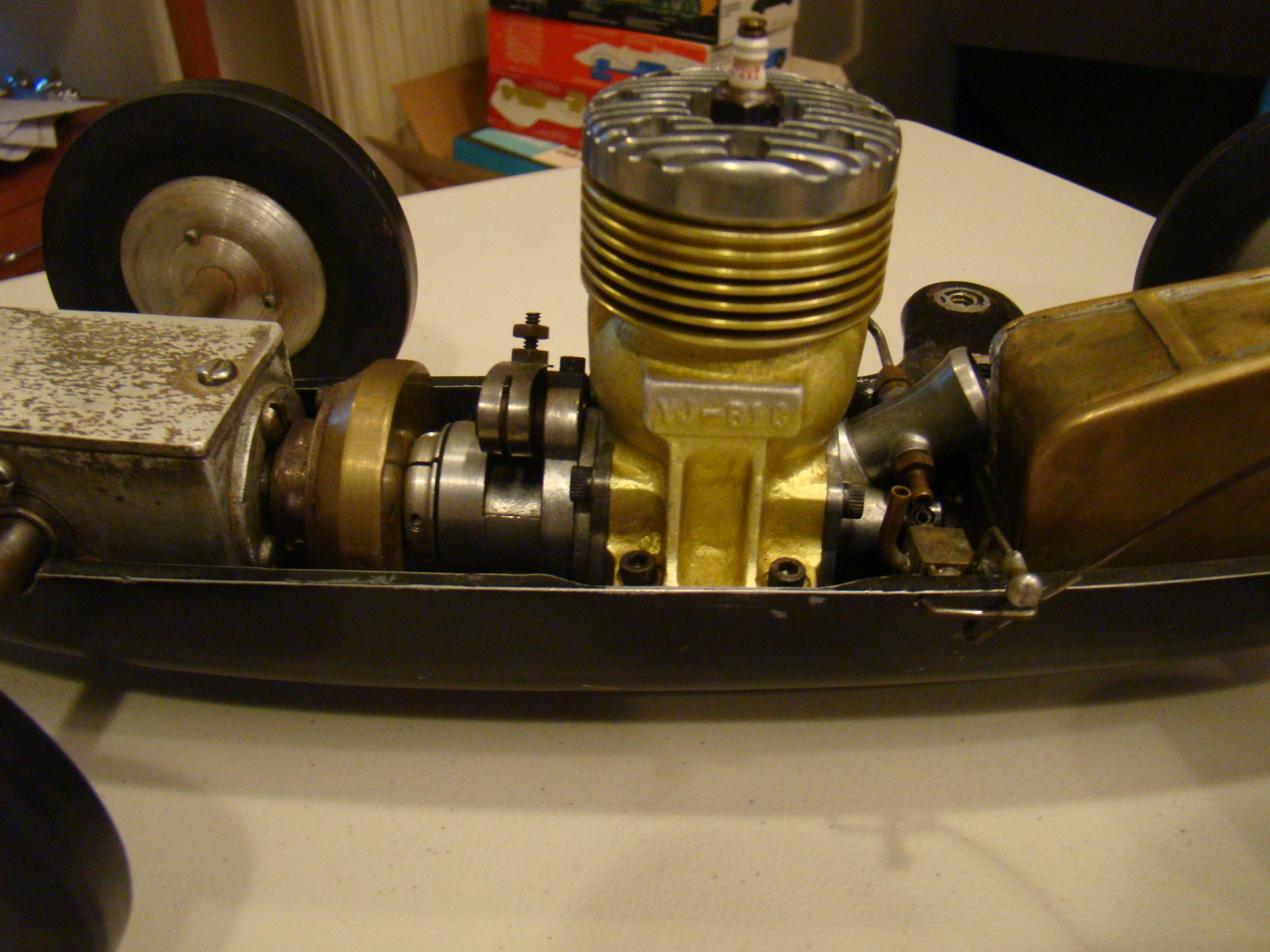 Early, white #4
Has Dooling .61 10 fin (ser # 60) with Hornet magneto. This is a very early Curley. Paint was refinished many years ago. Extended shank Dooling couples direct to gearbox. Other trick Curley items on this car i.e. custom fuel tank, drop front axle, gear box and engine.
Wheelbase is the same length on the white car as the other two I have but the pan is different. Extensions for rail knuckles different shape. Gearbox looks the same style on all three. White car has drop axle, other two flat.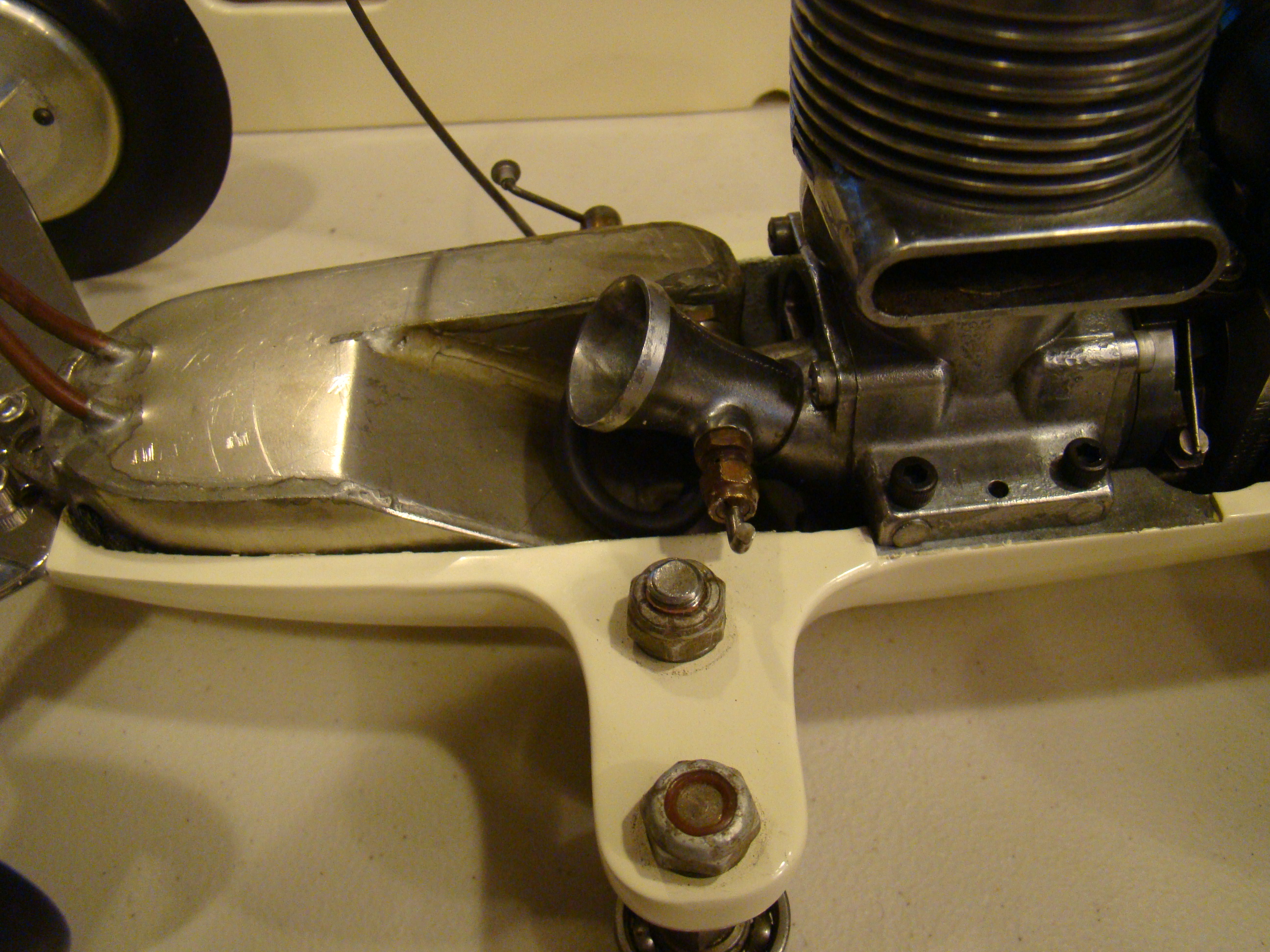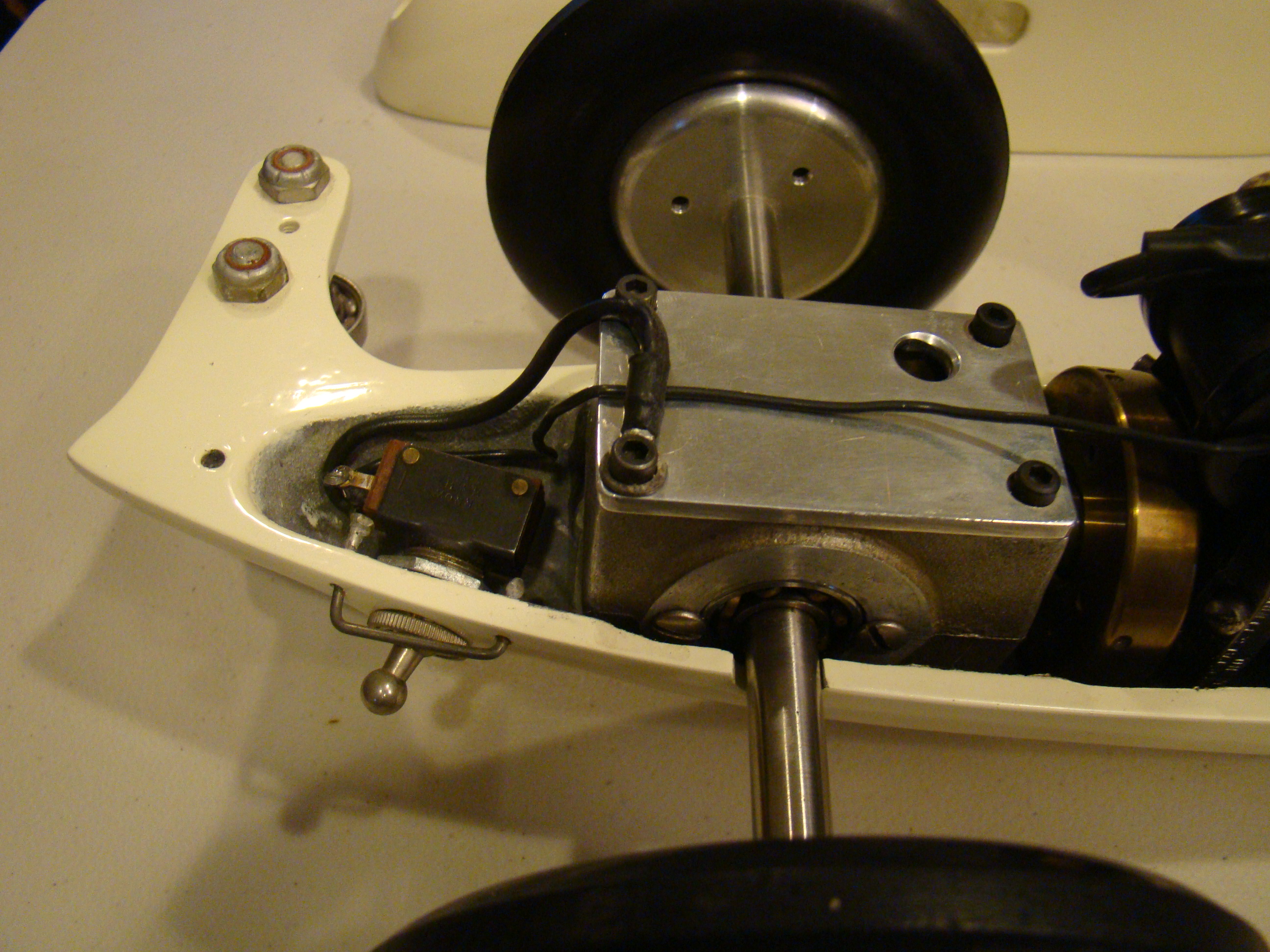 Information from the Ames book:
Curley Glover, Hayward California.
C & R Rubber Products
"C & R Proto Rail Car"
Built first car 1947, started as a custom builder for his own racing, and then he began winning..other's wanted his stuff. He offered alumiun and magnesium pans as well as some other parts.
All Curleys except for 1 known were made for rail racing. There are believed to be 37 cars total production of complete cars, but there were also numerous pan castings sold.
Variations are basically "long tail" and "short tail", the difference being 1/2 inch in wheelbase. Some had fiberglass tops made by Carl Haglund. Production ran until approx 1950.
Curleys own personal cars originally ran withMcCoy engines, but later he switched to the Dooling .61 after recieving one as a gift from Tom Dooling.
Other Curleys I have seen, I do not know the owner or the history of these, they are screen grabs from ebay or elsewhere on the web...