Crossing Over from Gas Powered to Electric Powered....
Here are photos of an electric motor powered O&R Midget (JL Collection) which raced on a slot track
located on the midway of the Riverview amusement park in Chicago in the early- to mid-50s.
(Here is a link to the J L website, an amazing MITE collection )
These cars, and similar cars (most of which were modified O&R Midgets) were raced on indoor slot tracks in the Milwaukee area and appear to be some of the early forerunners of electric powered slot cars in the US. The car is powered by an electric train motor, a Pittman I believe with a worm gear drive set-up. I understand these cars were also raced on similar tracks at other amusement parks around the country.
Photographs showing the track and the son of the fellow in Toledo, OH who had one of these slot tracks in his back yard.
Cox Transition efforts....
Article from the July 1951 issue of Popular Mechanics magazine.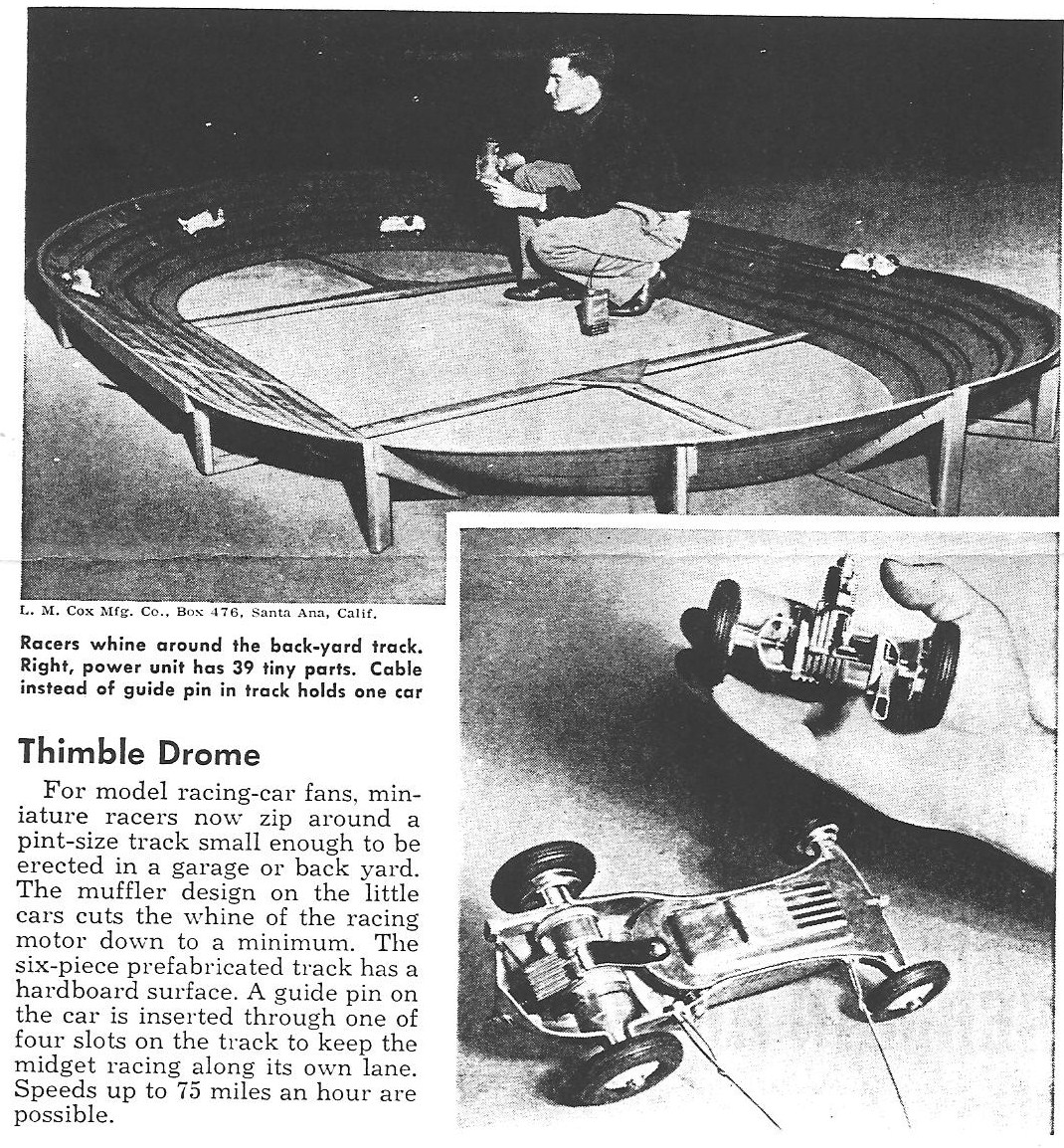 These photos are scanned copies of a two page article from the August 1950 issue of Popular Science magazine.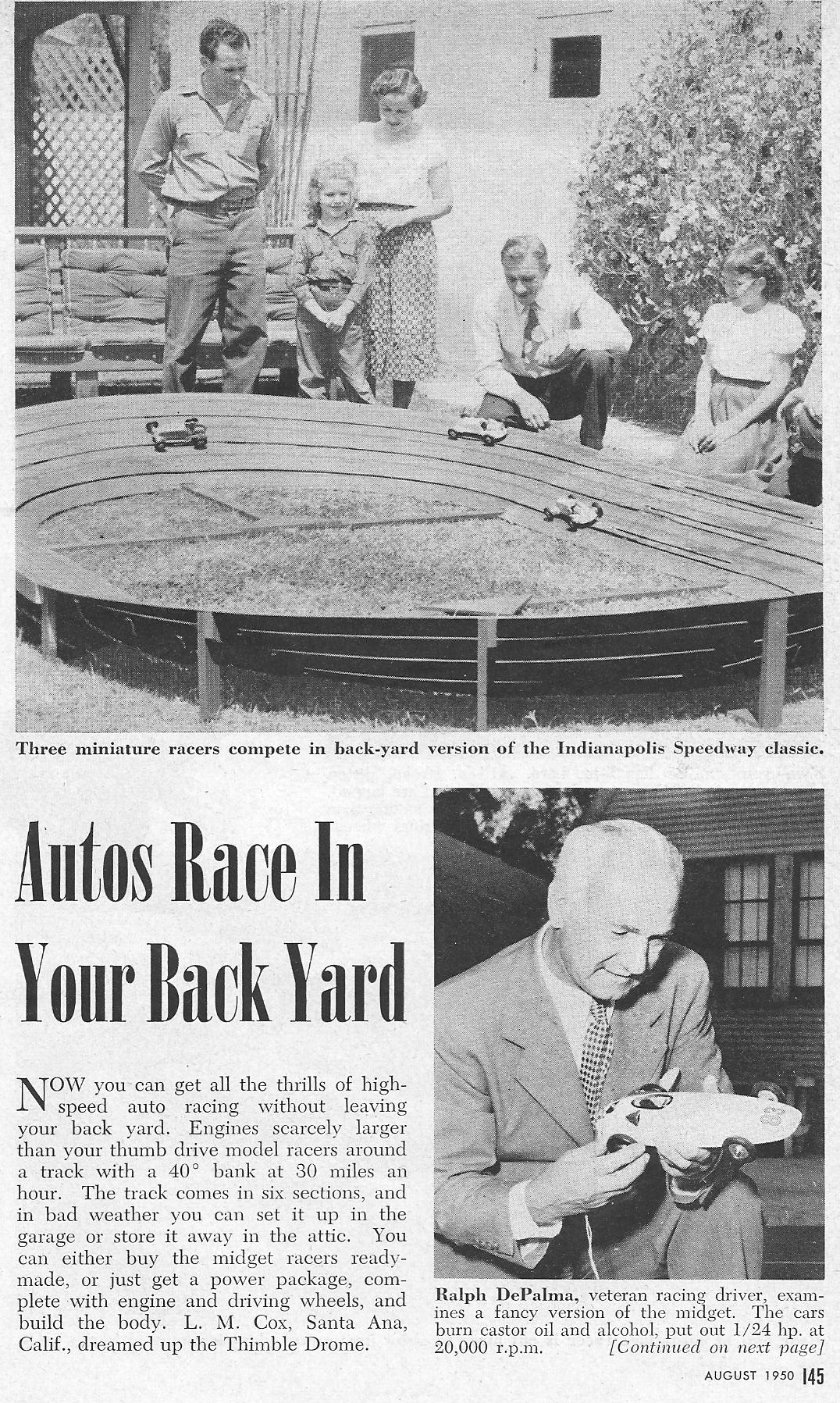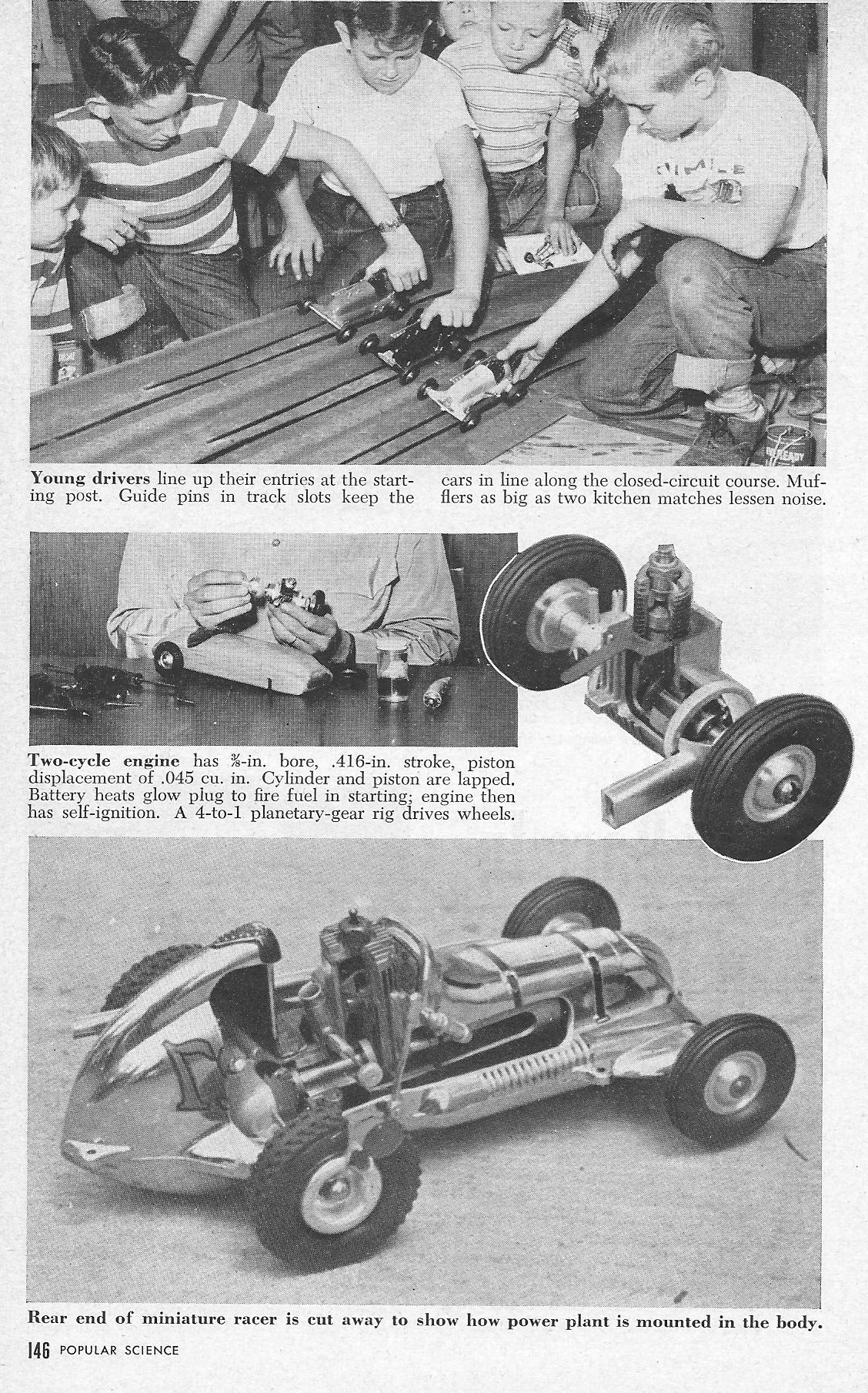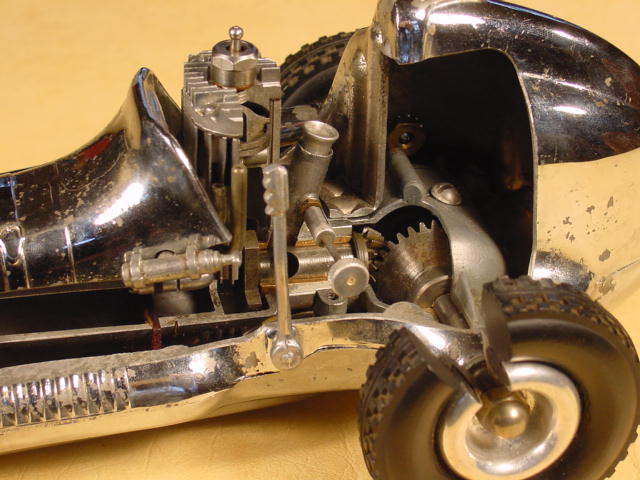 This photo shows the slot adapters which Cox sold, 3 to a pack and a few TD Special bodies, one with the slot adapters attached.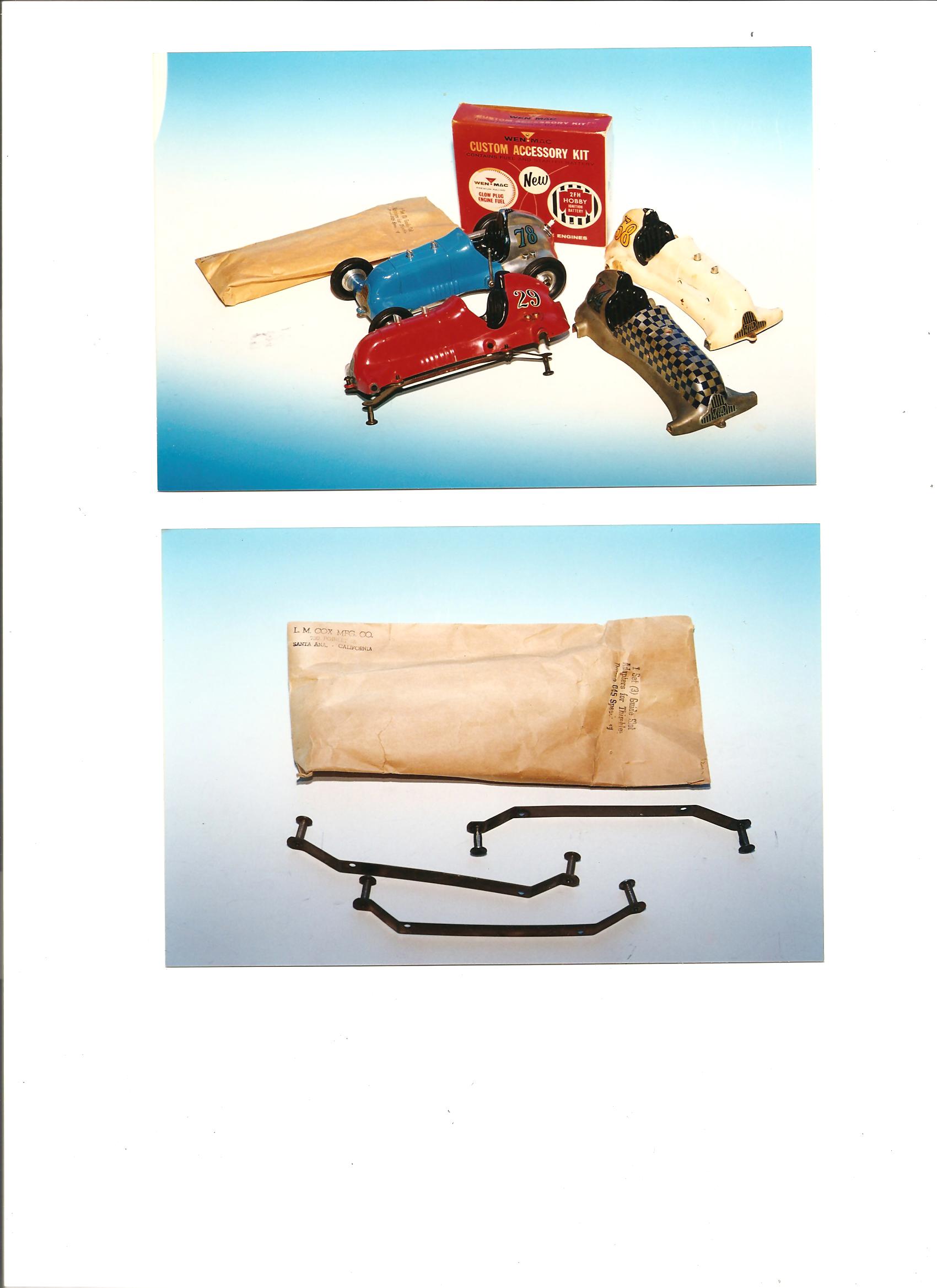 Three TD Specials with the slot adapters attached:
Here is the later Cox version based on the later Thimbledrome line...
Slot Car History, a detailed and opinionated discourse...